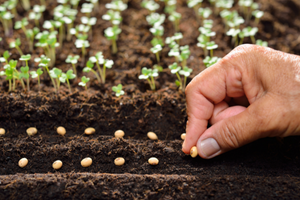 How does your garden grow?
The West Perth Public Library now offers *free* seeds to help you out! Browse our selection of seeds to get you started or donate seeds to add to our collection.
2023 List of Seeds - updated May 1, 2023
Information about Donating Seeds
Thank you for providing the following information when donating seeds:
Plant name
Variety
Year and Location where harvested
Any notes about the plants that would be helpful to the next person!
Please drop donated seeds at the desk to library staff. Seeds will then be reviewed and re-packaged.
**We cannot guarantee the quality, species, varieties of seed etc. of our donated seeds.
2023 Sponsor - McDonald's Valu-mart

Previous donors to the Seed Library



Borrow, Grow, Harvest, Share!